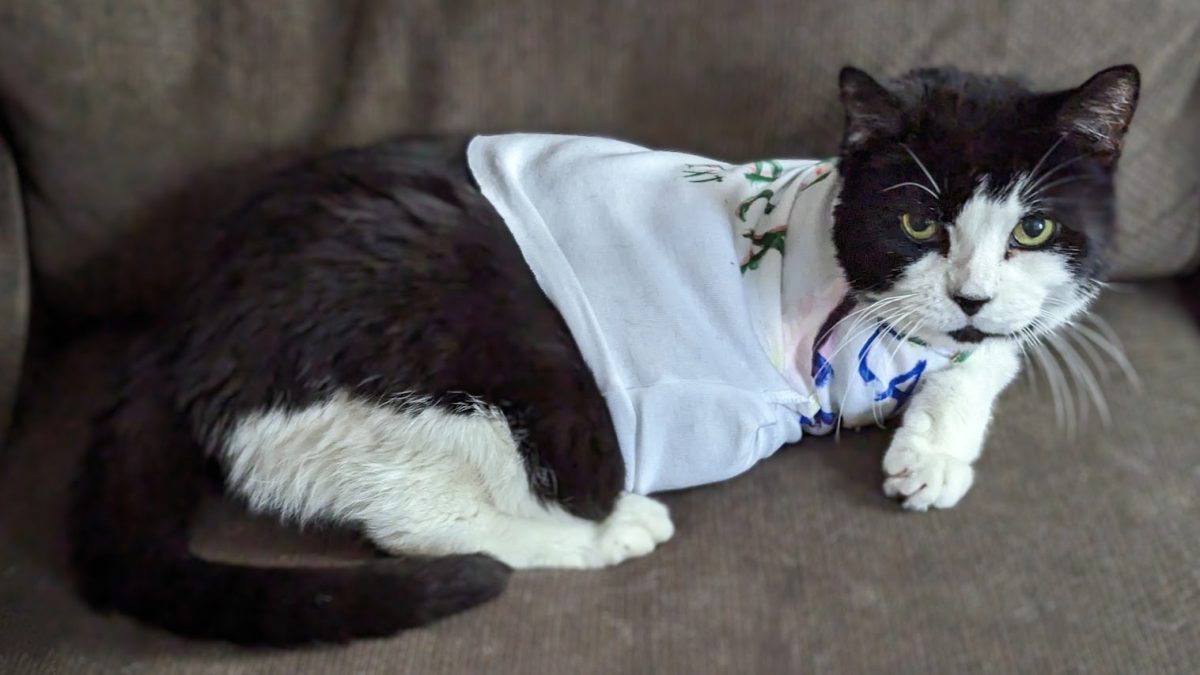 Baby onesies are a great option for making sure your foreleg tripawd is covered while they get their hop back after surgery, but if you've ever put a onesie on a cat you've probably noticed that they can Houdini their way out of them pretty easily, especially when they only have one shoulder blade.
Most onesies are designed with with shoulder flaps both for babies enormous heads and to make it easier to take the garment off if the bottom part is otherwise engaged (one parenting website refers to the situation as a "blowout" which is about as evocative as I prefer to know).
When repurposing a onesie for a cat you can actually use those flaps to make a fitted neckline so your kitty can't wiggle out. This can be done with some hem tape, an iron, and a little practice – no sewing required!
Continue reading